About Junior Sparks
Junior Sparks is one of the most well-known, respected, and talented real estate agents on the island of Barbados. Junior has been working in the Barbados real estate industry for roughly over 15 years, and he has become a true star in his field. Through, hard work, perseverance, and a strong desire to find the perfect deals for each and every single one of his clients, Mr. Sparks has risen to the top of the Barbados real estate world. Junior is the first recipient of the George Ramsay Memorial Award. He received the award due to his incredible work in the Barbados real estate market in 2018.
Not only does Junior regularly help both local and foreign clients buy, sell, and rent amazing homes on the island of Barbados, but he has also appeared on two episodes of HGTV's spectacular show, House Hunters International. When Junior appeared on this show, he was able to display his real estate knowledge, his people skills, and his ability to help real estate renters, buyers and sellers to find great deals.
Junior is a member of the Barbados Estate Agents and Valuers Association. He also holds a Barbados real estate license. Before he began his real estate career in Barbados, he attended Barbados Community College where he studied accounting and real estate sales.
Real estate is Junior's main passion in life. This is why he works his absolute hardest week in and week out to help his clients. However, when Junior is not out showing clients properties, setting up deals, or listing properties, he loves to spend time doing other things he is passionate about. These things include working out, lifting weights, and playing sports. Junior is an avid golfer and tennis player and can regularly be found at the great tennis courts and golf courses in Barbados. Mr. Sparks believes that sports are a great way to have fun, stay fit, and bond with friends, family members, and occasionally clients!
In addition to these passions, Junior also loves to give back to his community. Junior is very thankful for all of the opportunities that have been afforded to him in Barbados. That is why he gives back to the community whenever he can. He loves to help take care of the people and places that helped him so much when he was growing up and first starting his career as a young real estate agent. He considers himself to be extremely fortunate and loves to help people who are less fortunate.
Whenever he has the time, Junior also likes to explore the world because he loves traveling. He has been to many places including Los Angeles, Dubai, Italy, the UK, Spain, Las Vegas, France, Brazil, Cuba and more. Traveling allows Junior to broaden his perspective on life, real estate, and business. It also creates a lot of joy!
In the future, Junior plans to continue helping as many clients as possible to list properties, sell them, buy them, and/or rent them on the island of Barbados. He also hopes to start his own family one day.
If you are looking for an exceptionally high-quality real estate on the island of Barbados, then look no further than Junior Sparks! He will do a great job for you!
---
Who We Are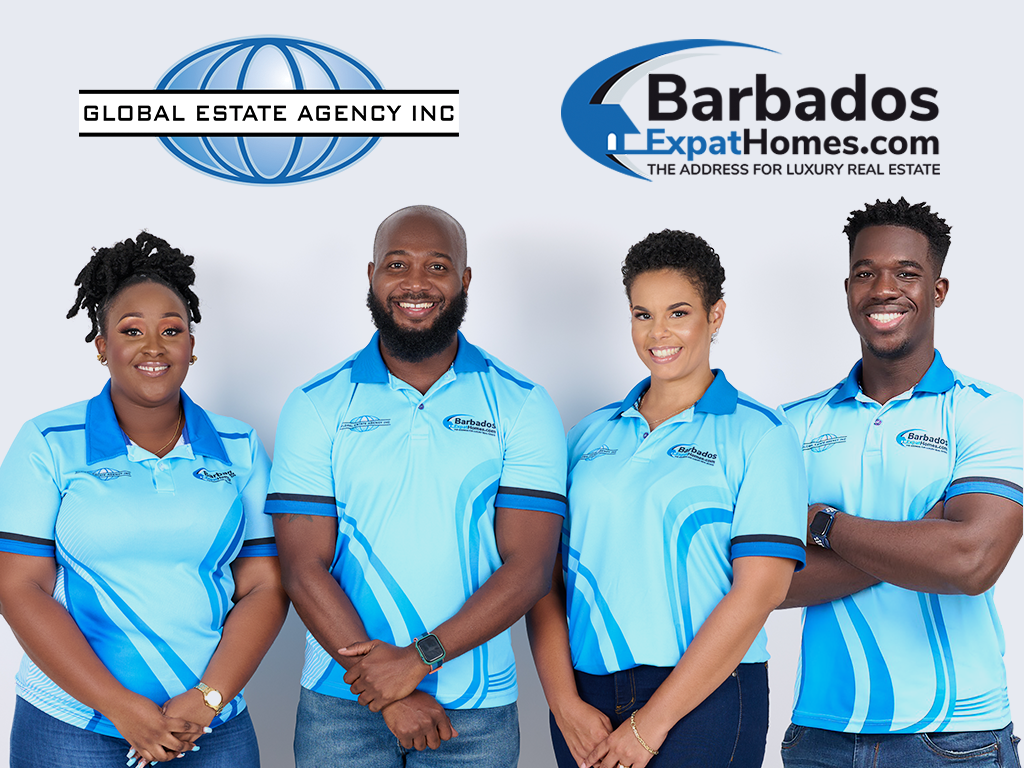 If home is indeed where the heart is, then Global Estate Agency has been the brokerage pulse of the Barbados luxury real estate market since 2003.

View more