Apes Hill Club
Apes Hill, St. James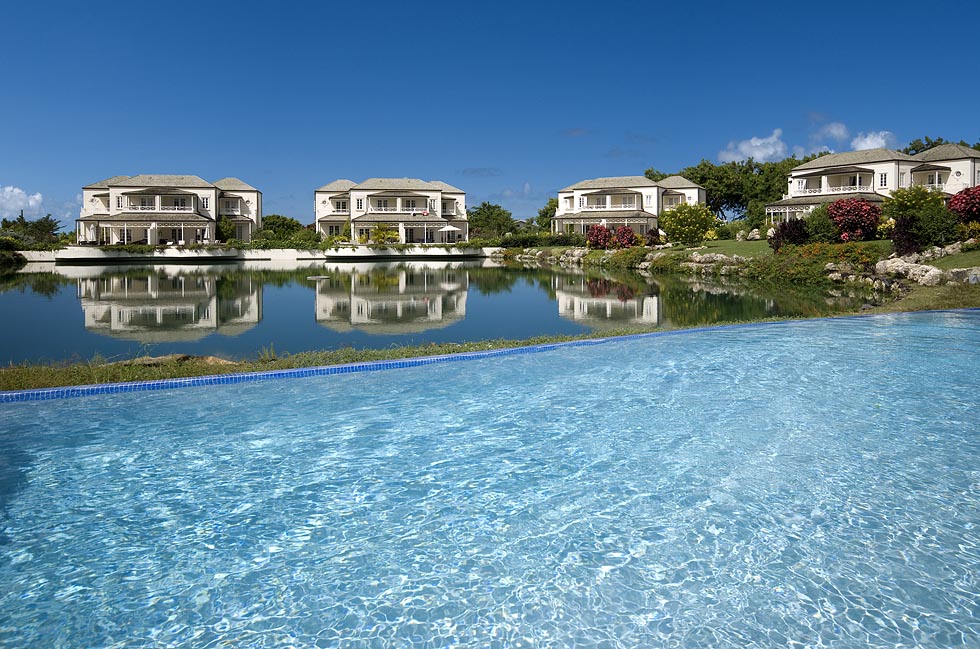 Apes Hill Club, an upscale golf and residential community in St. James, Barbados, is setting a new standard of excellence in the Caribbean based on its prime location and splendid amenities including golf, horseback riding, tennis, swimming, watching polo, nature walks, spa, gym and lawn sports to mention a few.
Set on a historic plantation atop the island's crest at nearly 1,000 feet above sea level, Apes Hill, a richly diverse landscape of rolling meadows, thick forest and coral stone quarries, creates a dramatic backdrop for the community's homes and villas. The 470-acre parcel has been divided into eight distinctive neighborhoods, with each neighborhood named after a 17th-century plantation field name. Of the 470 acres 65% will remain as open space.
The community's entrance, road layouts, lot configurations and landscaping take their cue from nature and are designed to blend with the site's ecology. At completion, the low-density community will comprise a Bajan-themed collection of single-family homes and cluster units anchored by a championship-caliber 18-hole golf course.
The villas of Garden Wall, flanked on either side by three dramatic holes on the golf course, represent the essence of a stylish Barbadian home. Designed with luxury living in mind, the three different villa options at Garden Wall feature large bedrooms, fully-equipped kitchens, spacious living and dining areas, and bedrooms with en suite bathrooms and walk-in closets. Each villa also has a private infinity-edge pool, car garage and golf cart port. Nestled into native foliage, the 62 villas at Garden Wall offer views of the 10th, 17th and 18th holes and of the Caribbean Sea. 10 Treehouse villas: 3,149-square-foot, 3-story villas, views of sea and 17th hole 42 Fairway villas: 3,267-square-foot split-level villas, views of sea and 10th, 18th holes 10 Hilltop villas: 3,655-square-foot, 4-bedroom villas, views of sea and 10th, 18th holes
Show More
---