The Sands
Worthing Beach, Christ Church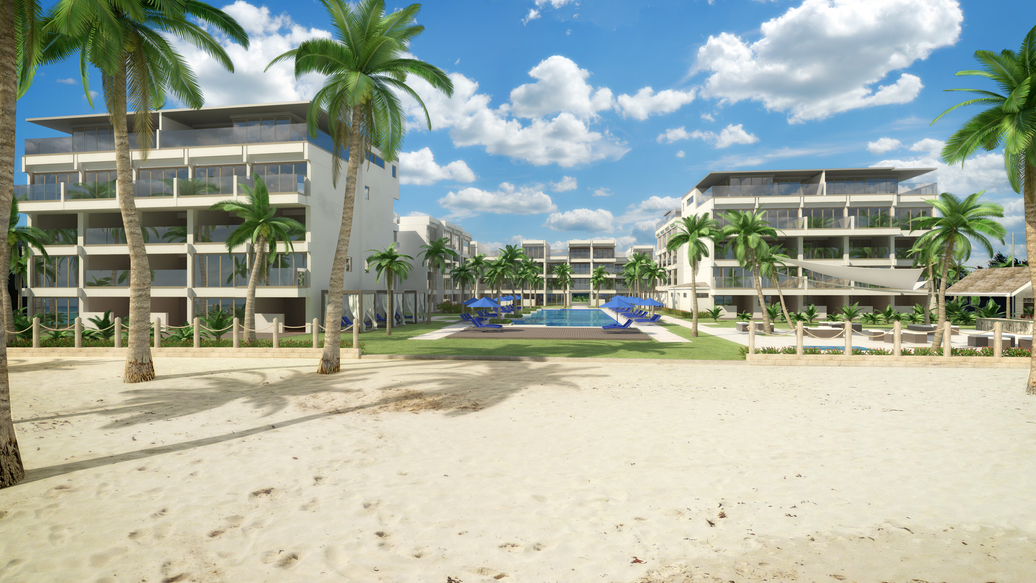 87 luxury sea view apartments set on Sandy Beach amongst 2.48 acres of what will be lush beautiful garden areas. These modern freehold condos range from studios, 1, 2 and 3 bed apartments and only 4 penthouses are available.
Enjoy on site amenities including a large resort style swimming pool, two restaurants, stylish beachfront bar, gym, spa areas, full reception and concierge services.
All short-term property rentals are managed via the 'hotel rental 'pool', with revenues pooled under central management and independently audited.
A personal use allowance of 12-weeks per annum is available to all owners participating in the rental pool and personal use can be taken at any time of the [hotel] rental year. Additional use is possible for any owners desiring this.
Common Area Management & Administration will be delivered for property owners by a specifically appointed PUP Manager.
7 x studio units 20 x 1 bed apartment units 38 x 2 bed duplex/lofted apartment units 12 x 2 bed (single level) apartment units 6 x 2/3 bed apartment units 4 x penthouse units
Show More
---