Service Providers
The following list of professionals have been selected because of their superior reputation and top-notch customer service within their industry. We have had personal experience with each of the contacts below.
---
Attorney-at-Law
Fidelis St. Hill
Attorney-at-Law
Fidelity Law
One Welches
St. Thomas BB22025
246-537-4100 (office)
246-851-5761 (cell)
Email: fsthill@yahoo.com
Security Grills
Devie Mascoll
Mobile: 246-248-1173, 246-845-6165
Land Clearing, Demolition, Excavation, Freighting and Bobcat Services. Also Driveways and Roads.
Marricks Trucking & Equipment Services Ltd
Richard Blackman
246-234-2233
Interior Design and Project Management
Innovative Interiors & Design Associates Inc.
Denise Young-Browne
246-271-6978
Attorney-at-Law
Miriam White
Fortis Legal
246-271-2567
Home, Motor and Marine Insurance
Trident Insurance Company Limited
Charlene Vidal
246-253-8753
Land Surveyor
Land Surveyor
Lennox Reid
246-230-4800
Company Secretarial Services
Hebron Corporate Services Inc.
Marzelle Nicholls
246-228-7944, 246-256-2588
Travel Agent
Janice Ramsey
Going Places Travel
246-431-2400 Ext. 2407
Family Doctor
Dr. Sherry Belle
Rendezvous Court Medical Clinic
246-435-6229
Dentist
Jean Pierre
A Brighter Smile Dental Clinic
246-435-2347
Electrical Maintenance, Installation of Generators and L. E. D. Lighting
Mandingo Trotman
A. D. I. Electrical246-258-3466 or 246-239-7119
---
Who We Are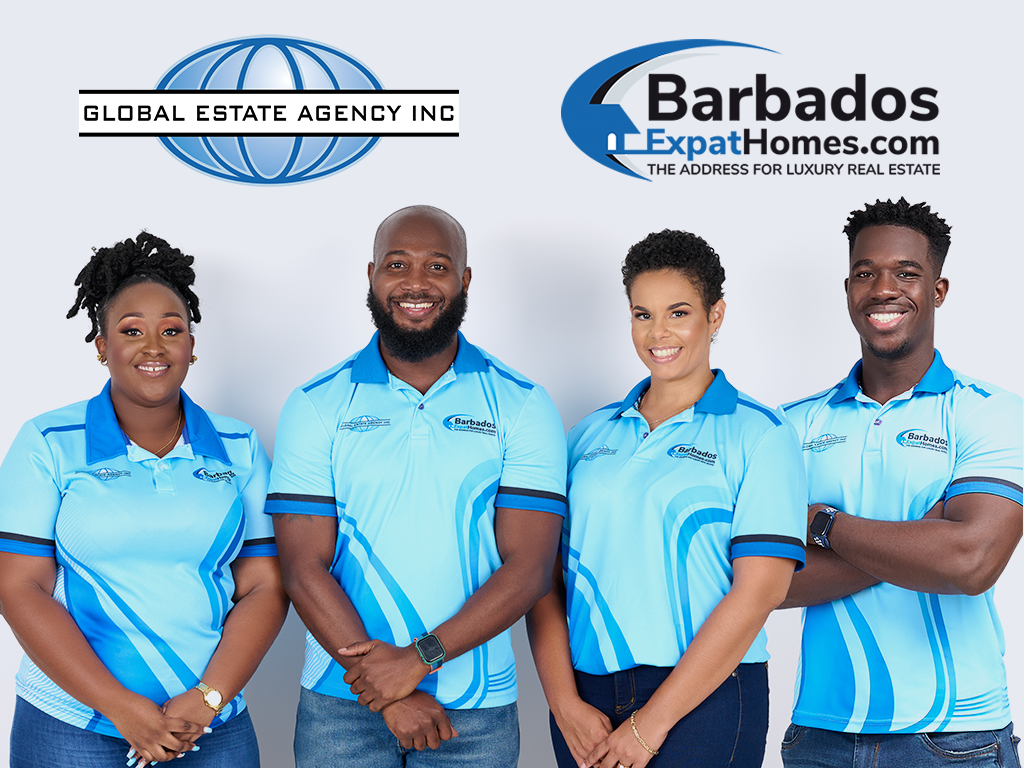 If home is indeed where the heart is, then Global Estate Agency has been the brokerage pulse of the Barbados luxury real estate market since 2003.

View more